REGISTRATION FOR 2017 PSLCE AND MSCE EXAMINATIONS
The Malawi National Examinations Board (MANEB) wishes to announce the immediate commencement of registration for the 2017 Primary School Leaving Certificate of Education (PSLCE) and Malawi School Certificate of Education (MSCE) examinations. The exercise shall close on
9
th
December, 2016.
Examination centres are strongly warned against registering candidates more than what their (lone/cluster) centre can accommodate. In this respect, Examination centres should ensure that external candidates do not exceed
70%
of the internal candidates registered. Further, examination centres are encouraged to be depositing examination fees into MANEB account periodically to avoid cases of theft.
Further, examination centres are reminded NOT to register candidates for Junior Certificate of Education (JCE) examination as it was phased out. Therefore, no centre should collect any fees, be it examination or ID fees, from Form 2 students.
Examination centres are, therefore, requested to submit their registration data as captured in compact discs (CDs) and other registration documents through their respective District Education Offices to MANEB before the said closing date. MANEB shall not accept CDs and hardcopies of 2017 registration submitted directly from schools or accept fresh registration after the closing date.
M
A
NEB further wishes to inform all Heads of School and Data Capturing Officers that they should not indicate physical disability codes when capturing the registration data. Rather, schools should submit names of Special Needs candidates and the nature of their respective disabilities in writing to:
T
he Acting Executive Director 
Malawi National Examinations Board
Post Office Box 191
ZOMBA
A
t
te
n
t
ion:
Subject Officer (SNE)
Take note that submitting names of Special Needs candidates to MANEB is NOT registering them. The Special Needs candidates should ALSO be registered together with other candidates.
 
For further enquiries on this registration exercise, call us on (+265) 1 525 212/008; Fax: (+265) 1 525 351; Mobile: (+265) 999 108 774 or send e-mail to: regimaneb@gmail.com; or sfmaganga@gmail.com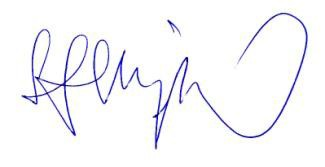 Simeon Maganga
For: ACTING EXECUTIVE DIRECTOR