Top 10 Richest Pastors In Africa – 2021 Review
Many rich pastors in Africa come from West Africa and South Africa. The pastors have adopted a system where they form their churches in their home countries before expanding to other countries. Thanks to televangelism, the pastors can reach wider audiences at the same time. This has earned them thousands of Christians who follow their preachings on TV and online platforms like Facebook and YouTube.
Gone are the days where pastors and preachers lived humble lives with little to show. Today's pastors live large, donning the latest suits and accessories made of expensive metals, and driving big cars. Evangelism and flamboyance are witnessed with every new pastor popping up. The richest pastors in Africa have run their ministries and churches for decades to reach the wealthy status they enjoy. With the support of their followers, the pastors have established businesses that afford them the good lifestyle they enjoy.
To retain their audiences, the men and women of God use enticing words coupled with stories in the Bible and words of encouragement. This tactic has won them more followers as they know what their audiences want to hear.
The following are 10 rich pastors in Africa:
1. Bishop David Oyedepo – Net worth $150 million
Bishop David Oyedepo is the founder and President of Living Faith Church Worldwide, also known as Winners Chappel. He is the presiding bishop of the megachurch Faith Tabernacle in Ota, Ogun State, Nigeria. The 65-year-old Nigerian preacher studied at Kwara State University, Malete, AIT Café, and has a Ph.D. in Human Development from Honolulu University, Hawaii. He founded the Living Faith church in 1981 after receiving a mandate from God through an 18-hour vision in the same year.
David Oyedepo owns two leading Nigerian private universities, namely Covenant University and Landmark University. He is also a chancellor in both universities. He has four private jets, commercial buildings, and other properties in Nigeria and abroad.
2. Prophet Shepherd Bushiri – Net worth $150 million
Shepherd Bushiri is the founder and leader of the Enlightened Christian Gathering, a Christian non-denominational evangelical church. The 37-year-old Malawian-born preacher currently lives in South Africa. He has created and leads many other churches in Ghana, his home country Malawi, Ghana, South Sudan, South Africa, and other African nations.
He has a global investment company, Shepherd Bushiri Investments, located in Sandton near Johannesburg. His business deals in mining, real estate, an airline, and other commercial initiatives. He is also known for charging exorbitant fees for public dinners.
3. Pastor Enoch Adeboye – Net worth $130 million
Enoch Adeboye is the General Overseer of Redeemed Christian Church of God in Lagos. He had his education at UNILAG, Nigeria, and Obafemi Awolowo University. Even with the wealth, he has amassed over the years, Pastor E. A. Adeboye as he is popularly known by his followers, continues to show humility while preaching in the ministry.
The 78-year-old Nigerian pastor was ordained as a pastor of the Redeemed Christian Church of God in 1977 and become General Overseer of the church four years later. Some of his churches and properties include the Redeemers University and Dove T.V, a digital satellite TV broadcasting company.
4. Uerbert Angel – Net worth $60 million
Uerbert Angel was born in Zimbabwe though he currently resides in the United Kingdom. The 41-year-old pastor is the founder of Spirit Embassy, a Pentecostal ministry in the U.K. Uebert founded this church in 2007 and later changed the name to Good News Church.
Other than preaching, Uebert also runs several businesses in Zimbabwe and the U.K. His lifestyle allows him to fly in choppers when preaching the word of God. The pastor's source of wealth ranges from commercial properties he has, cars, investments, and other enterprises. He has heavily invested in real estate, making him one of the youngest richest pastors in Africa.
5. Pastor Chris Oyakhilome – Net worth $50 million
Pastor Chris Oyakhilome is the founder and President of LoveWorld Incorporated. Born on 7 December 1963 in Edo, Nigeria, Chris Oyakhilome is one of the richest pastors in Africa that own megachurches.
His church is also known as Christ Embassy. With more than 150000 followers, Pastor Chris Oyakhilome boasts one of the largest congregations in Nigeria.
6.Tshifhiwa Irene – Net worth $35 million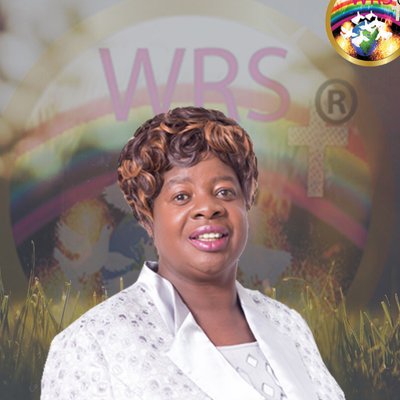 Pastor Tshifhiwa Irene is among the few female evangelists who have managed to stay visible in the male-dominated space of rich African pastors. The South African pastor is the founder of Divine Truth World Restoration Services for World peace by Jesus Christ. She is based in Venda. The South African pastor has grown her following to thousands over the years and also expanded her business empire.
Before getting in the gospel ministry, televangelist Tshifhiwa Irene worked in the banking sector. She worked on a plan to create her ministry while still an employee of Standard Bank of South Africa between 1990 and 2001.
7. Pastor Ray McCauley – Net worth $30 million
Pastor Ray McCauley is a religious leader, businessman, and senior pastor of Rhema Bible Church. The 70-year-old is also the President of the International Federation of Christian Churches. He also co-chairs the National Interfaith Council of South Africa.
Ray McCauley went for training before building his church. He started his service in the ministry in the late 1970s. Ray McCauley's church boasts about 50000 members who include the rich and elite in South Africa. The former champion and bodybuilder owns several properties and businesses across South Africa. He has also authored several books and owns a TV station; Rhema Television (RTV).
8. Prophet T.B. Joshua – Net Worth $15 million
Prophet Temitope Balogun Joshua is the founder and head of Synagogue Church of All Nations (SCOAN) based in the Ikuton area of Lagos State, Nigeria. Prophet T.B Joshua does not come without some controversy. He has been blacklisted in Cameroon before and condemned by the U.K media for making HIV patients stop taking their doses. This later led to the patients dying.
The 56-year-old televangelist is one of the few pastors of his calibre with a huge digital and social media following. He has over 3 million fans on Facebook alone while commanding another 1.7 million subscribers on YouTube. His YouTube videos have had over 400 million views. T.B Joshua runs many enterprises that contribute to his wealth. He also owns the Emmanuel TV station, which is the largest Christian TV station in Nigeria.
9. Pastor Mathew Ashimolowo – Net worth $10 million
Pastor Mathew Ashimolowo was born on 17 March 1952 in Nigeria. The 68-year-old clergyman is the founder and senior pastor of Kingsway International Christian Centre in London. The other main church is in Maryland, Lagos. Pastor Matthew started ministering actively in 1992 and gradually built his church and congregation. He currently has a following of about 15000 worshipers.
Pastor Mathew Ashimolowo is one of the wealthiest preachers in Africa, his source of wealth being properties, businesses, and Christian literature and documents. He also has a media company, Matthew Ashimolowo media. And a television program; Winning Ways which is broadcasted in Ghana, Zimbabwe, Nigeria, and some countries in Europe.
10. Pastor Lazarus Muoka – Net Worth $8 million
Pastor Lazarus Muoka is the founder and General Overseer of The Lord's Chosen Charismatic Revival Movement. He started his ministry in 1994 with a few members and has since grown his church to be one of the largest in Nigeria and Africa. The Imo State native's popularity does not come without controversy. He has been accused severally of stage managing and faking the miracles he performs on worshipers and conning some of his congregants.
Pastor Lazarus Muoka's source of wealth mostly proceeds from his followers, the private enterprises he runs, and book sales. The pastor and author also receive gifts and donations from his congregation.
Disclaimer : As much as we try to update the information database on daily basis. It is possible that we might miss some or delay in updating some content due to the sheer volume of articles. If you notice any incorrect data which might be correct at the time of writing, kindly contact us to make the necessary changes to the Top 10 Richest Pastors In Africa – 2021 Review. Thank You